FlightDeck allows to set the following malfunctions via a master index page:
FlightDeck is designed to mimic official Airbus manuals, ensuring that failures and malfunctions correspond accurately. The ECAM STATUS page displays the current aircraft status, providing pilots with a real-time overview of any issues. In addition, all official Airbus A32x ECAM messages can be generated by FlightDeck, making it a comprehensive training solution for pilots. Click on the header below to learn more about the features and capabilities of our software. With FlightDeck, pilots can be confident in their ability to handle any situation that may arise during flight operations.
Click below on header to learn more and check out the screen shot of the malfunction page. (Malfunctions depend on flight phase)
Each failure can be armed according different criteria such as speed, altitude, radio altitude, time or indicated airspeed.

ATA 21: AIR CONDITIONING / PRESSURIZATION / VENTILATION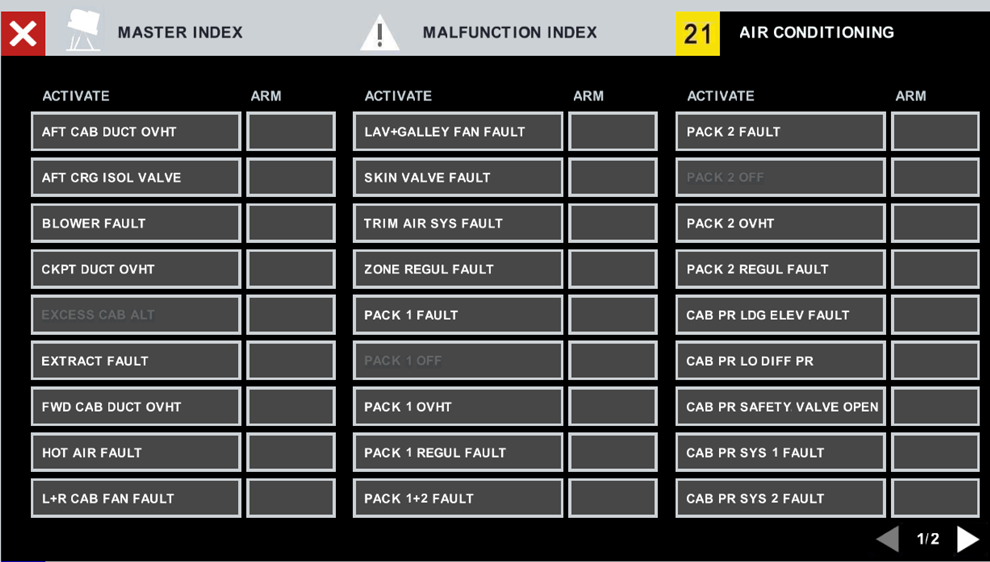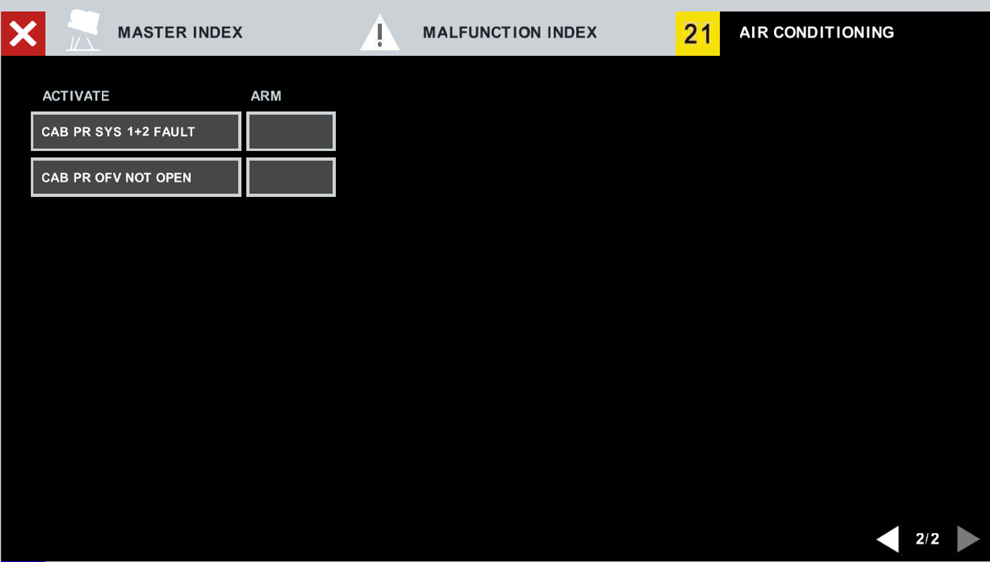 ATA 22: AUTO FLIGHT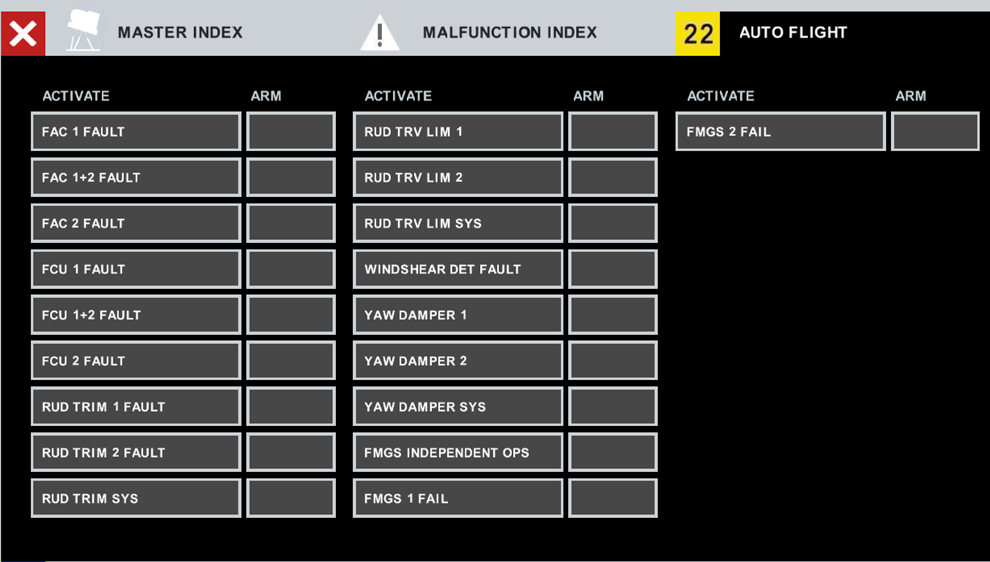 ATA 23: COMMUNICATIONS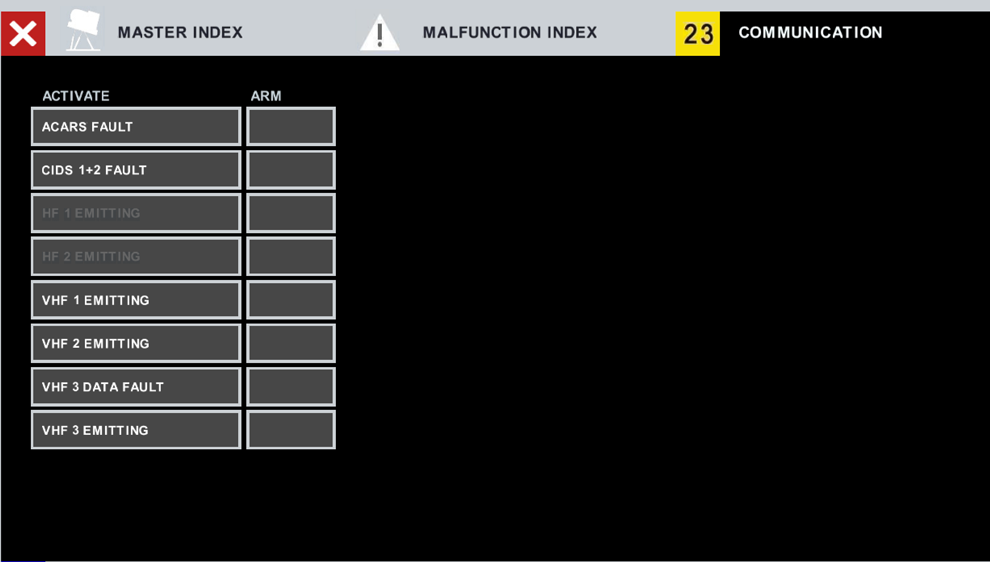 ATA 24: ELECTRICAL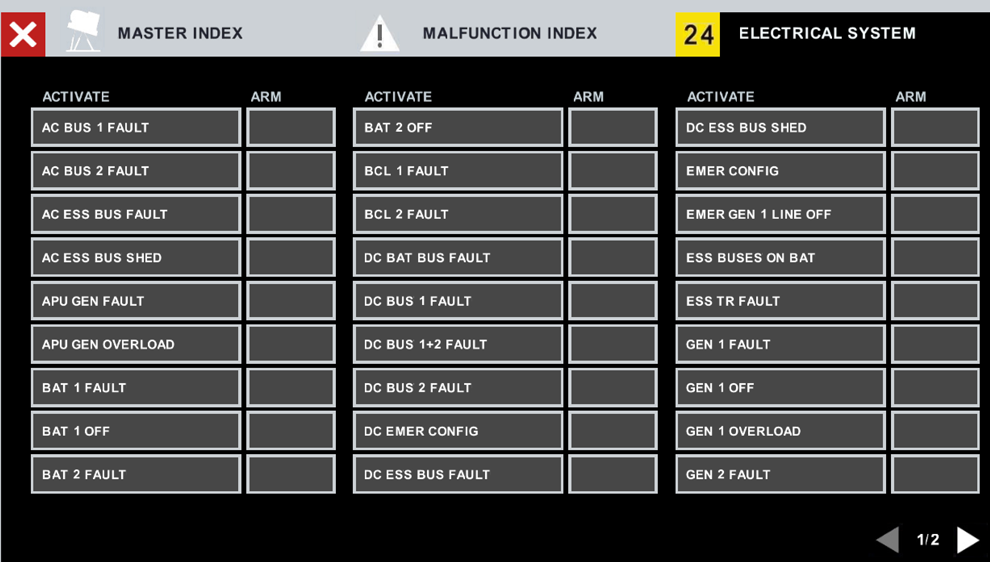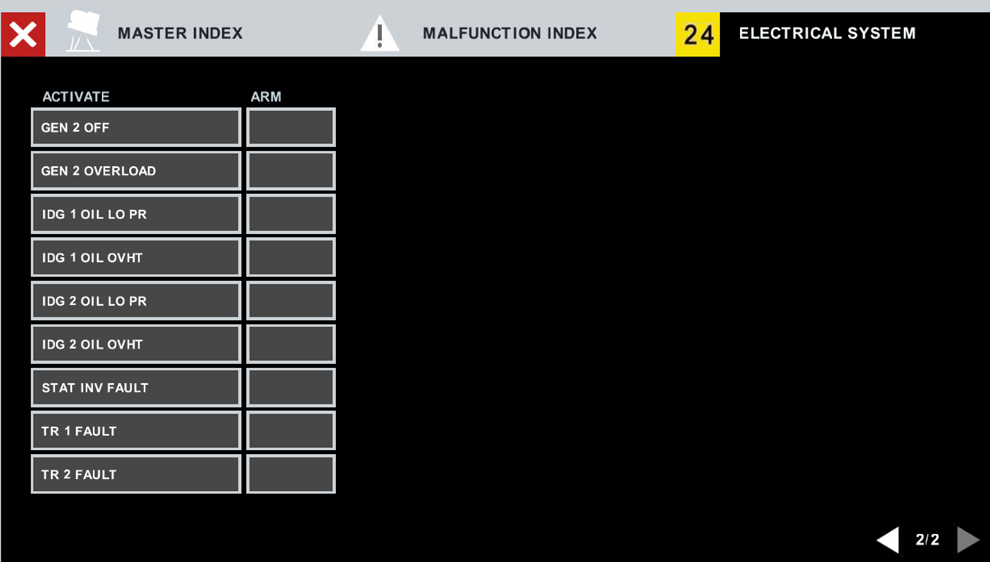 ATA 26: FIRE PROTECTION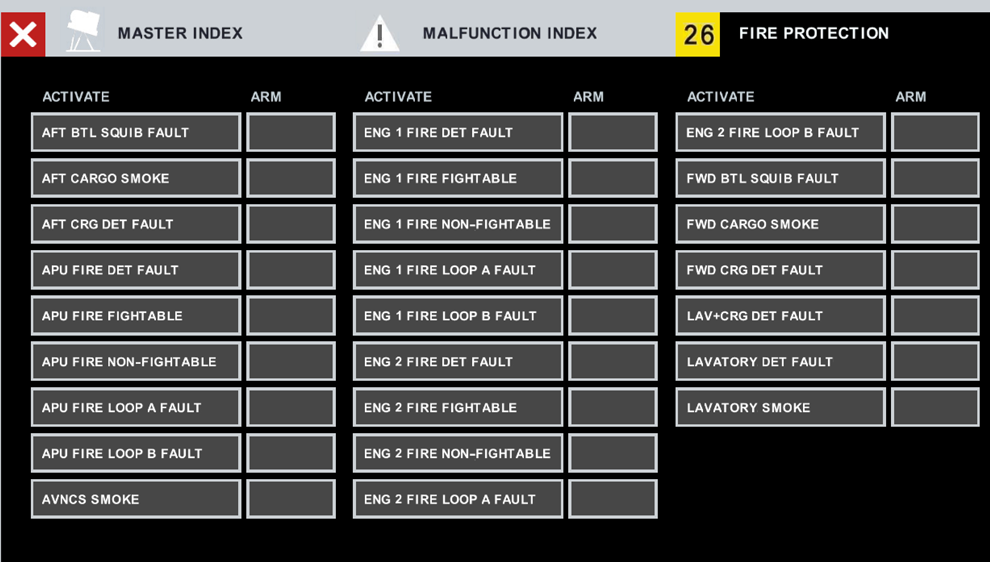 ATA 27: FLIGHT CONTROLS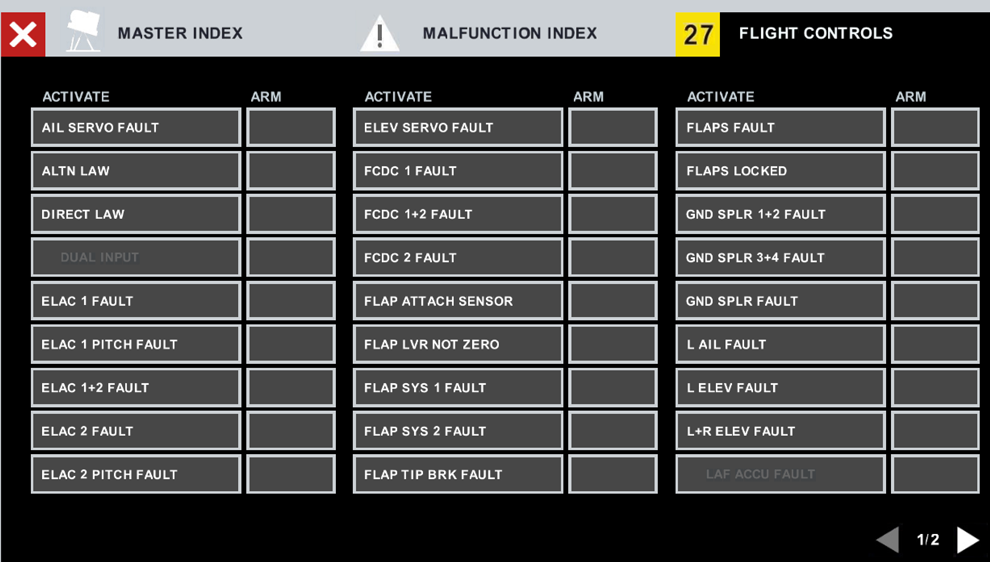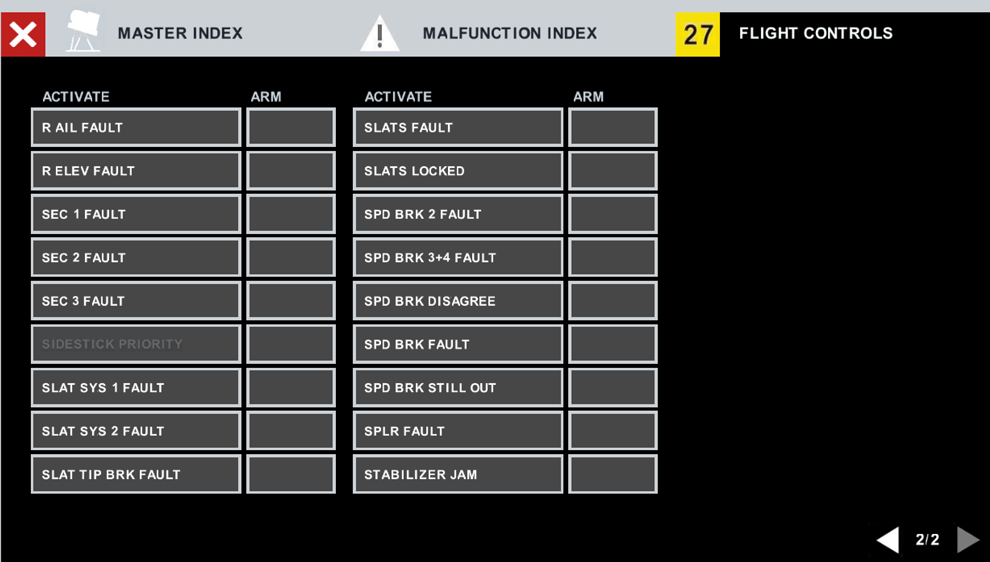 ATA 28: FUEL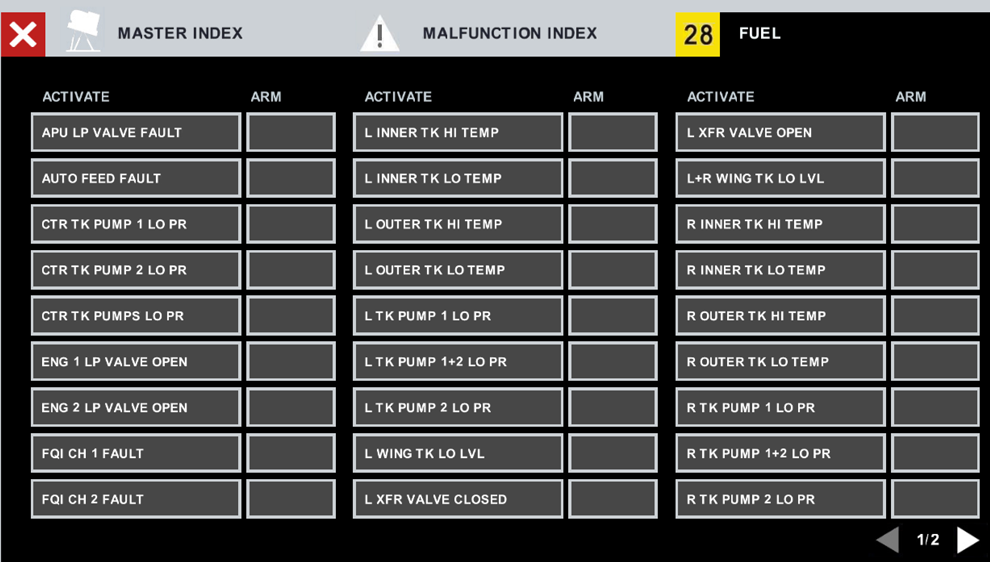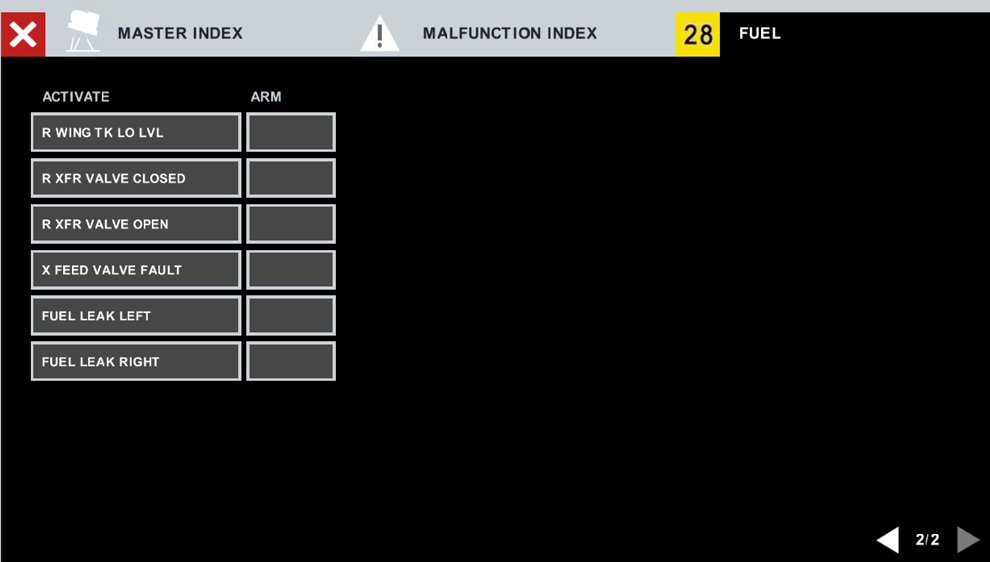 ATA 29: HYDRAULIC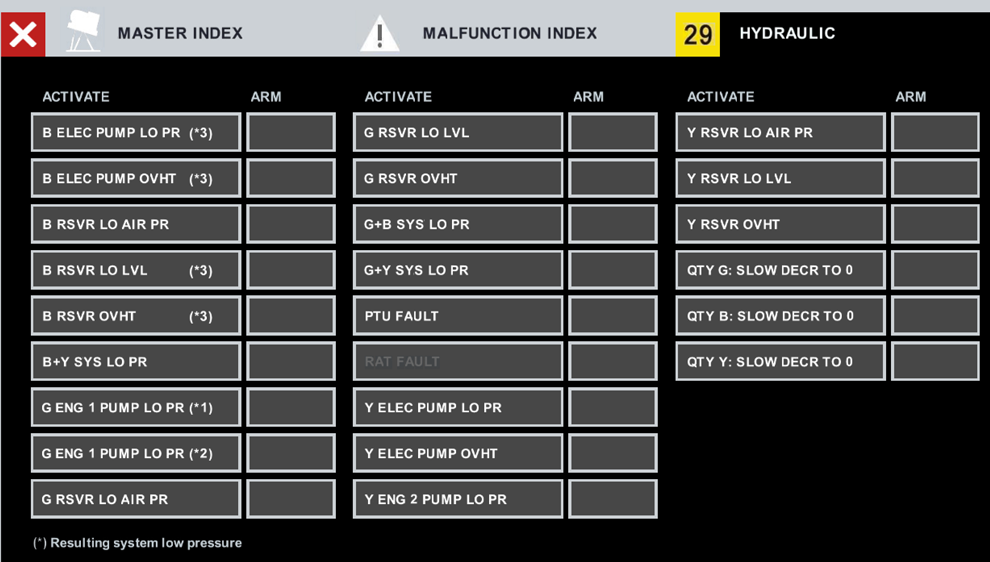 ATA 30: ICE AND RAIN PROTECTION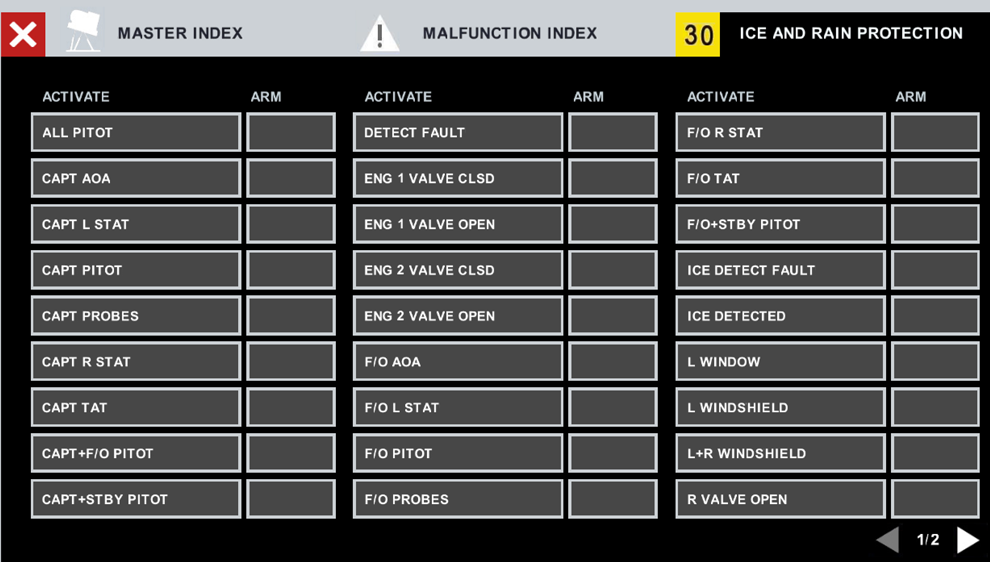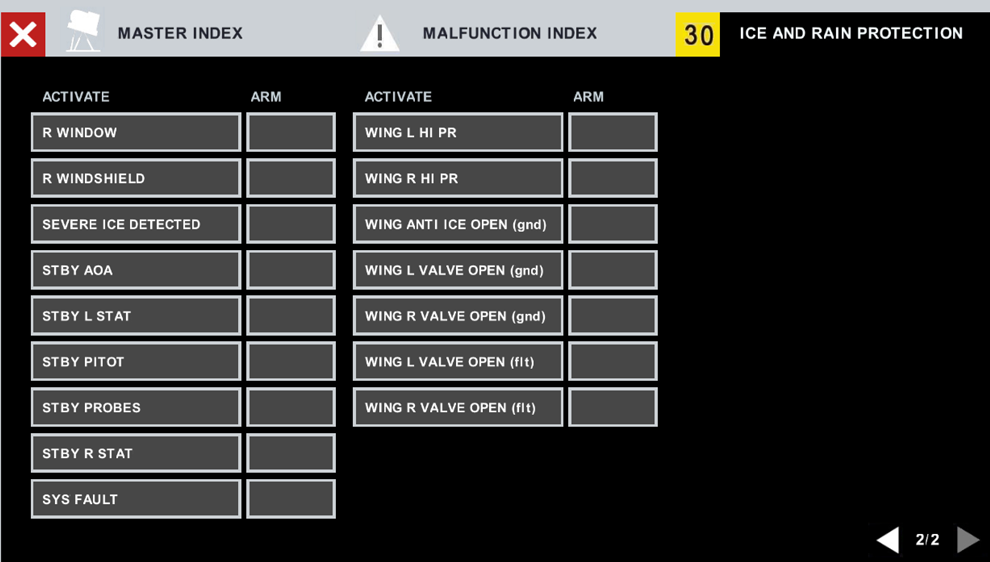 ATA 31: INDICATING / RECORDING SYSTEMS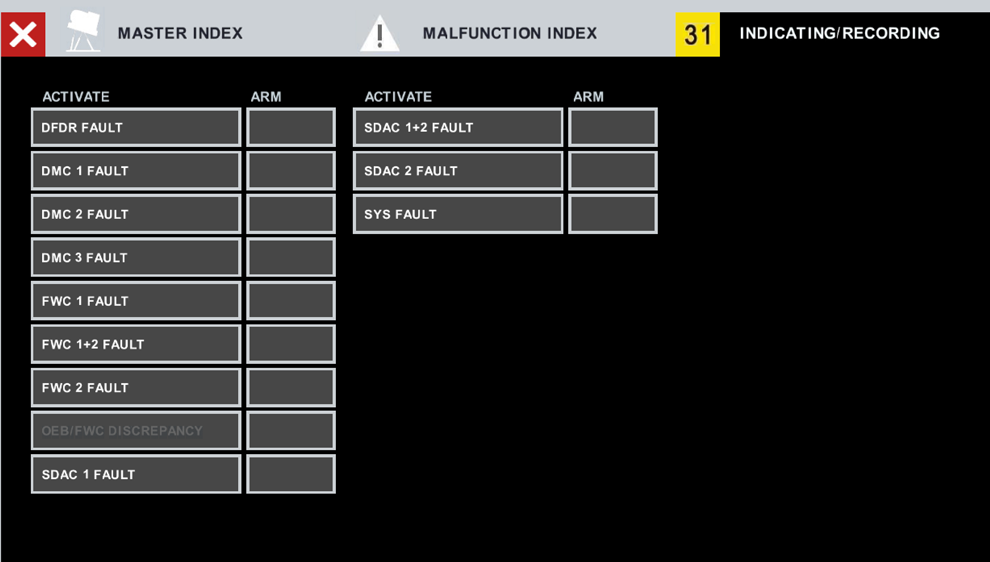 ATA 32: LANDING GEAR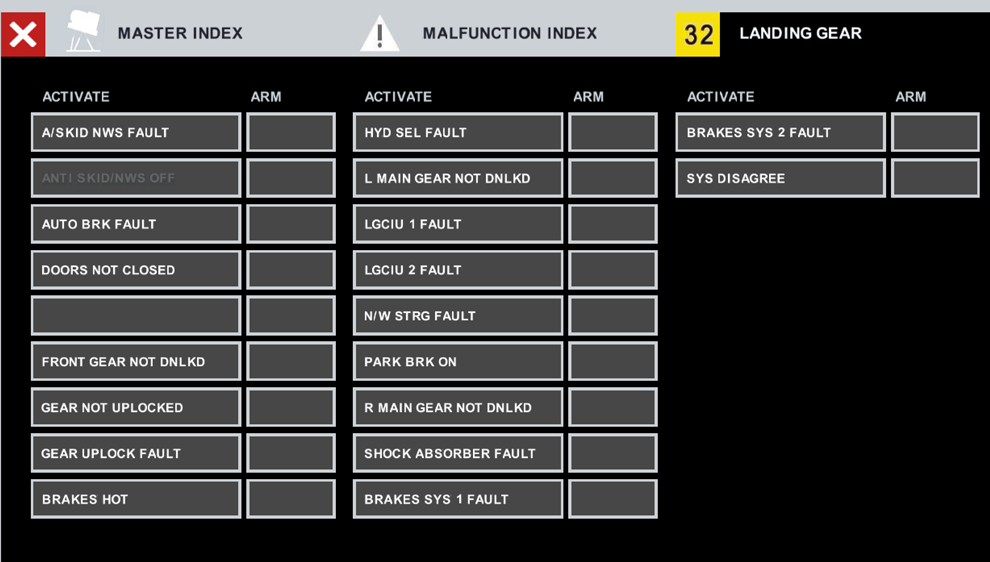 ATA 34: NAVIGATION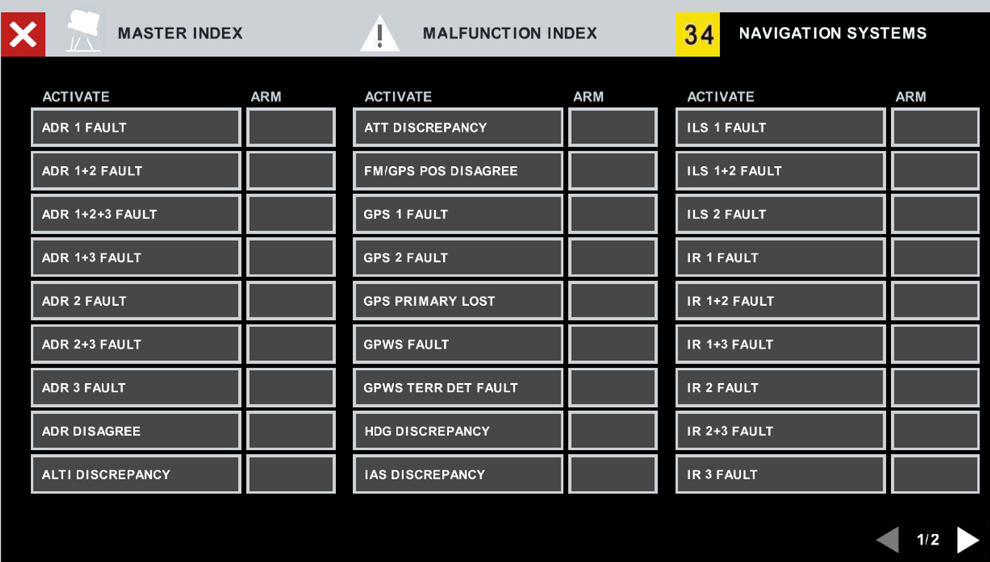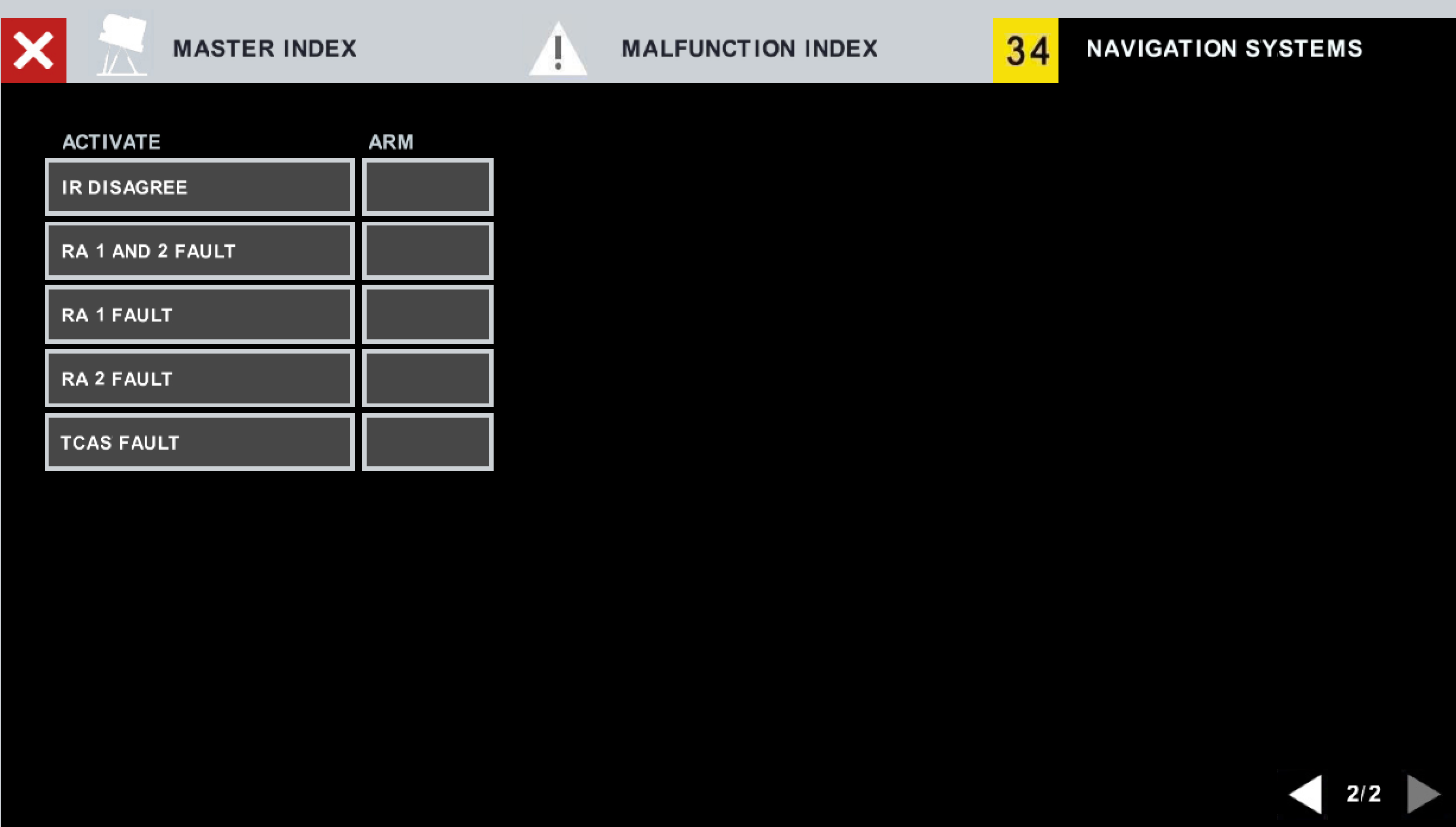 ATA 36: PNEUMATIC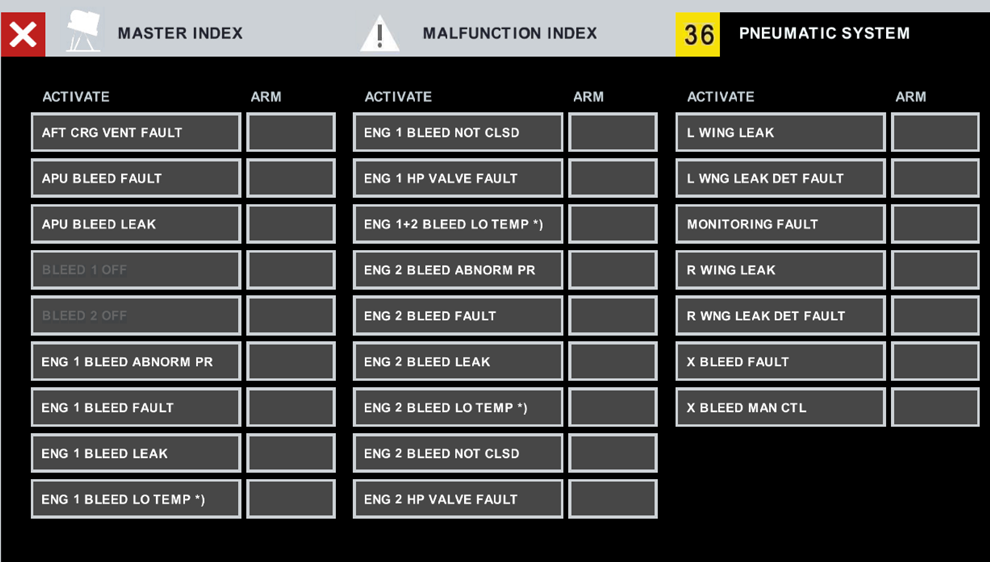 ATA 49: APU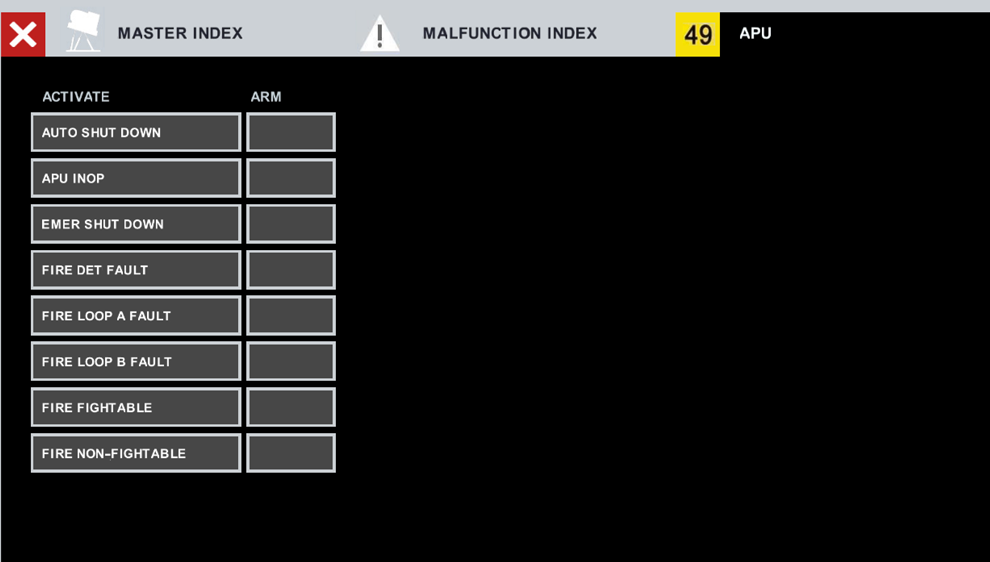 ATA 52: DOORS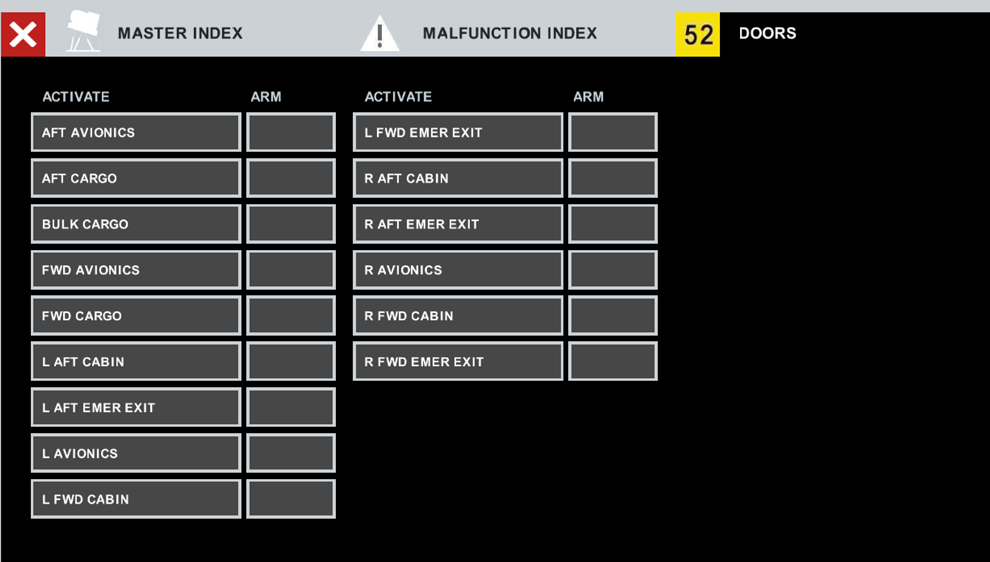 ATA 70: POWER PLANT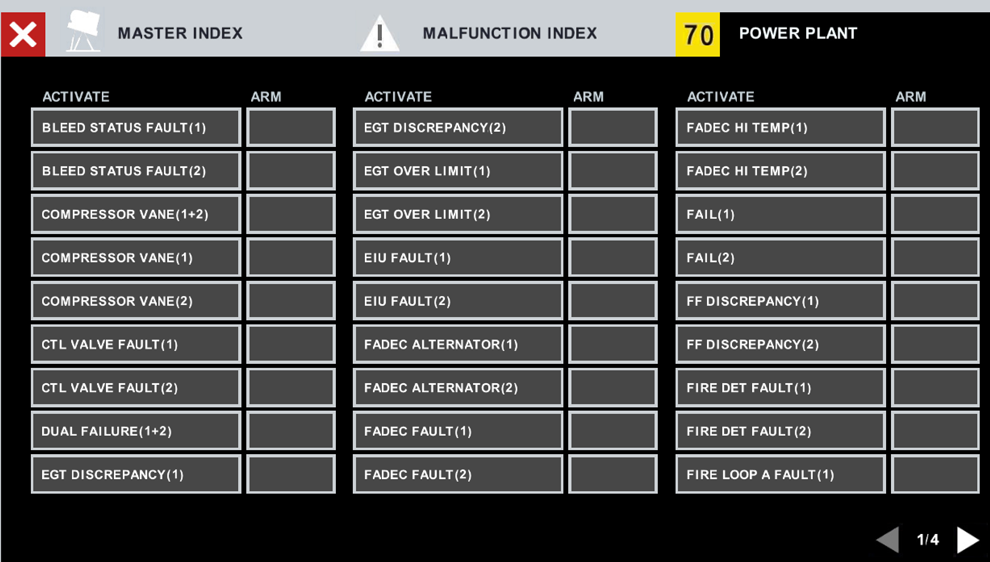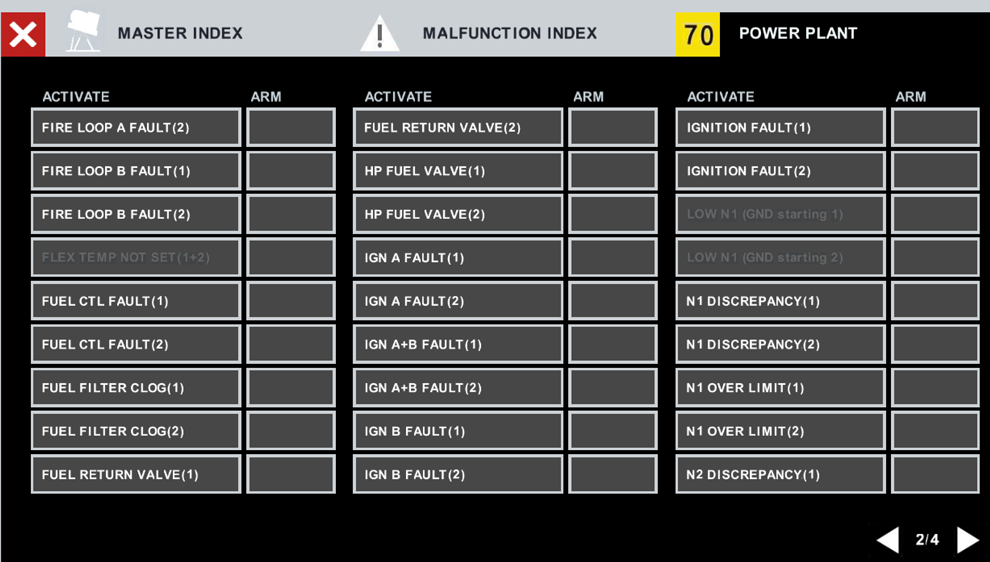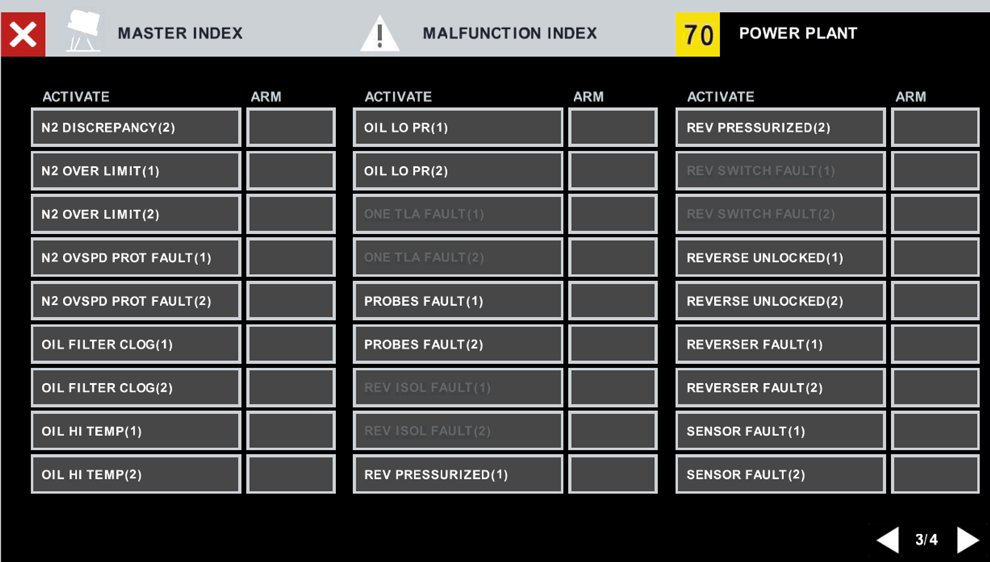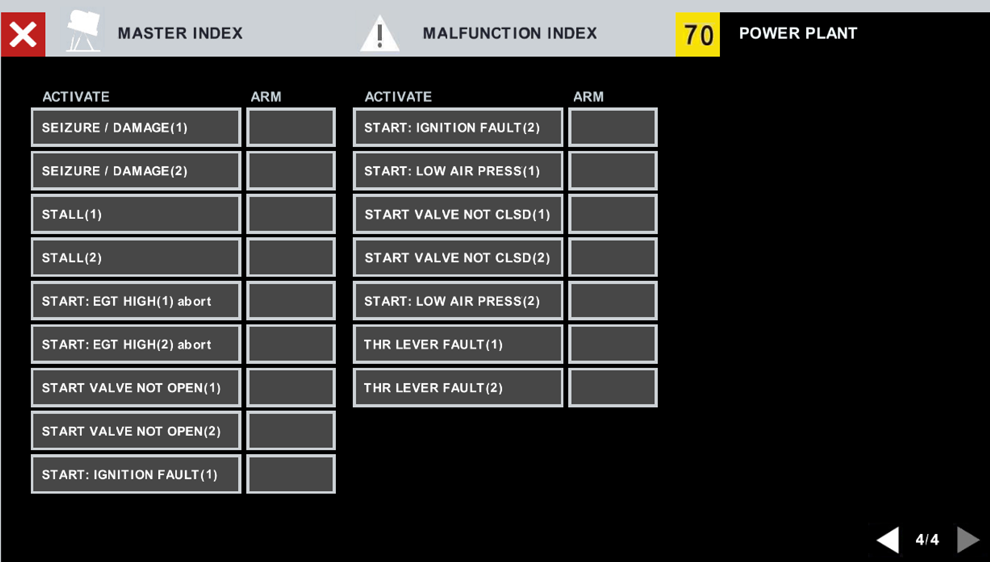 MISCELLANEOUS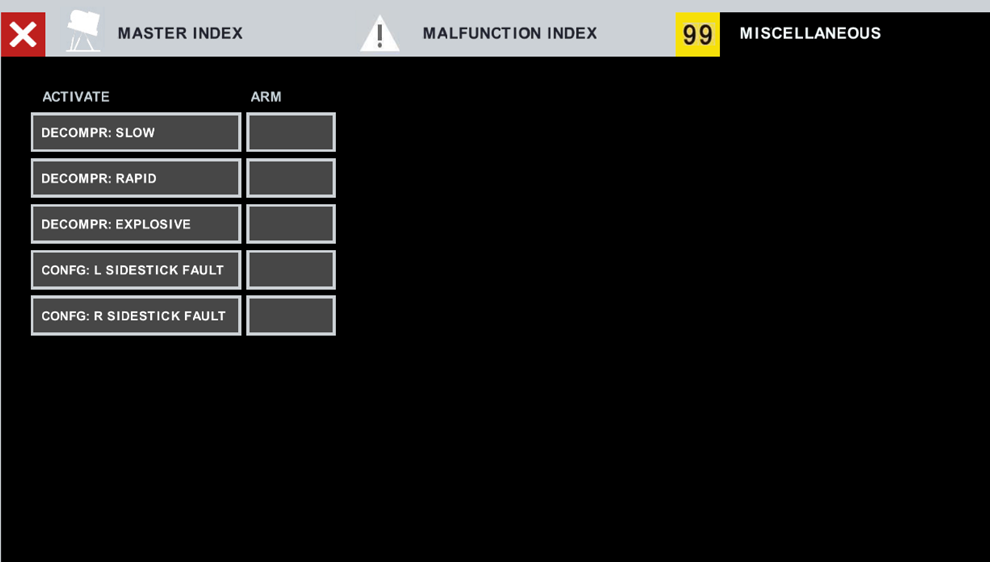 AUTO LAND and CAT 1,2,3 related FAILURES